Arbor Creek Playgrounds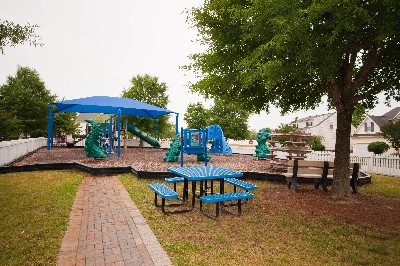 Arbor Creek has 3 newly designed playgrounds throughout the neighborhood for resident use. All 3 playgrounds were updated recently with new equipment and the larger playgrounds have Sun Shades over some of the equpiment to help protect the younger ones skin and so it isn't to hot to play on in the NC summer heat.

Locations:
The Village Playground is located between Hyannis and Arbor Creek Drive.

Main Playground is located beside the pool at 200 Commons Drive.

The Third Playground is located on Arbor Crest Road.